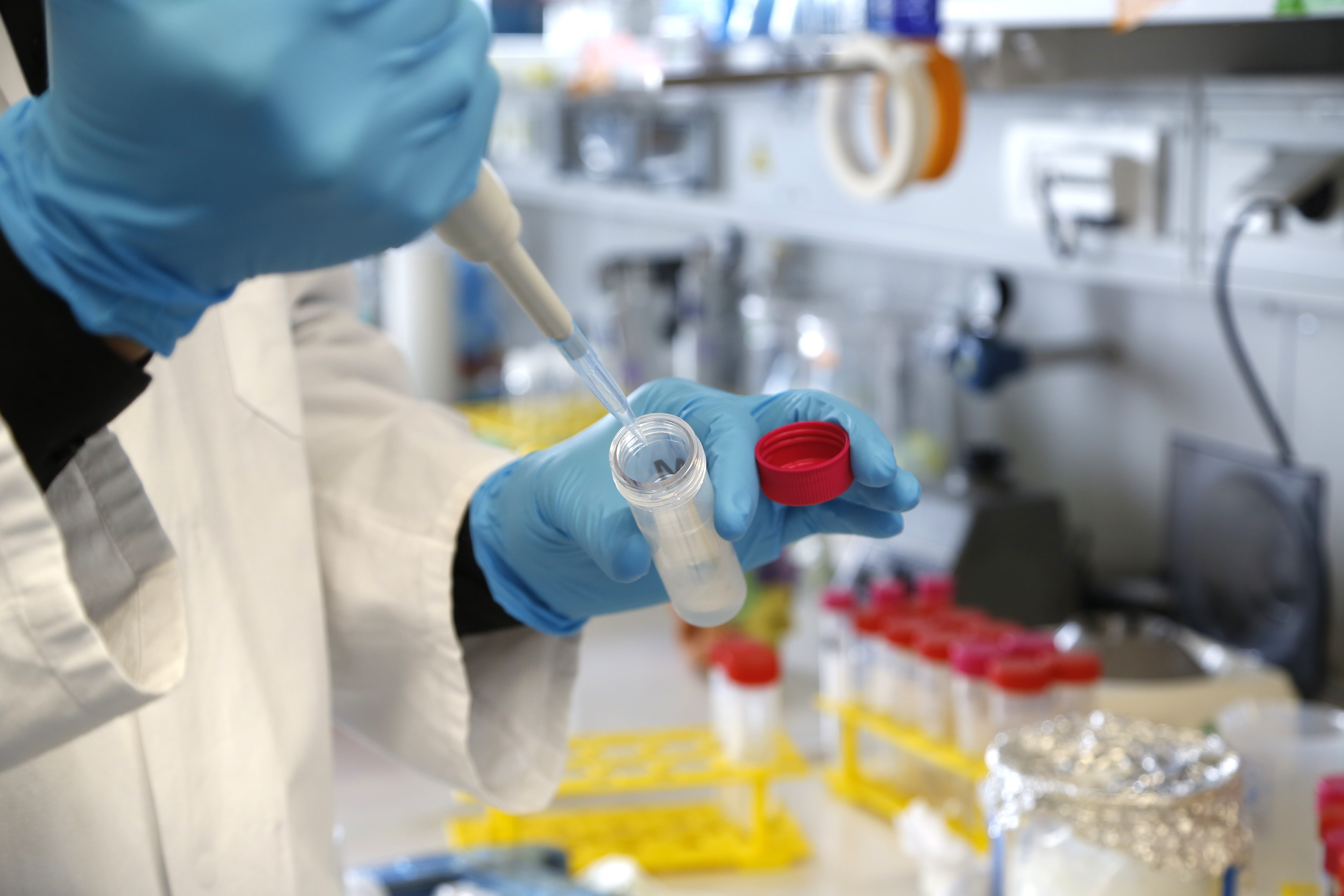 © Uwe Dettmar, Goethe-Universität Frankfurt
INNOVECTIS assesses and commercializes the know-how of the Goethe University. In accordance with the IP policy of the Goethe University Frankfurt, INNOVECTIS is responsible for the patenting and licensing.
Patenting new ideas and research results is important in order to create new products and technologies from academic research. In most cases patent protection is essential for the further development of a promising invention all the way to market readiness. Furthermore, patents enable the university and its researchers to participate in the commercial success of an invention.
Our services for inventors include:
Consultation for inventors
INNOVECTIS offers confidential consultation about intellectual property rights on research results (no legal advice) to academic inventors. If you believe you made an invention please get in touch with us via phone or fill out and sign the invention disclosure form and send it to us. According to the German employees inventions law (Arbeitnehmererfindergesetz) employees are obliged to disclose a job-related invention to their employer (university). Additionally, inventions not job-related have to be disclosed to the employer as well. The invention disclosure serves as a basis to decide whether to claim rights or release the invention.
Assessment of inventions
INNOVECTIS assesses inventions regarding patentability and commercial potential. For this purpose INNOVECTIS performs among other things a novelty search. The board of assessors decides which inventions from researchers of the Goethe University Frankfurt will be filed as a patent application.
Patenting of inventions
INNOVECTIS handles the patent management. Therefore, INNOVECTIS coordinates and supports the entire patenting process and develop a patent strategy. The drafting of the patent application and the patent granting procedure is handled by a patent attorney specialized in the particular scientific matter. A close consultation with the inventors especially regarding questions concerning technical details is essential for the patent proceedings.
Commercialization of intellectual property rights
Possible commercialization strategies for intellectual property rights are licensing or assignment to an established company or a spin-off founded by the inventors. INNOVECTIS develops in close contact with the inventors a commercialization strategy, helps finding commercialization partners and negotiates terms and conditions for contracts.
In many cases further development is necessary in order to successfully commercialize the invention. INNOVECTIS supports the selection of a suitable funding and coordinates bilateral projects with companies.